One of the Society's goals is to act as a repository of materials documenting the recovery of and ongoing work on Herculaneum and the Villa of the Papyri, and to make these available to members of the Society and other scholars.
The materials are housed in the Society's headquarters, and mounted selectively on this website.
The Society welcomes monetary donations to its Archive to fund the purchase of new materials. In addition, donations-in-kind of any materials within the following categories relating to Herculaneum and its archaeological context, the Villa of the Papyri, its ancient library and papyri, the Bay of Naples region, and Campania in general are welcome:
* Books (new or used), pamphlets, papers, offprints (including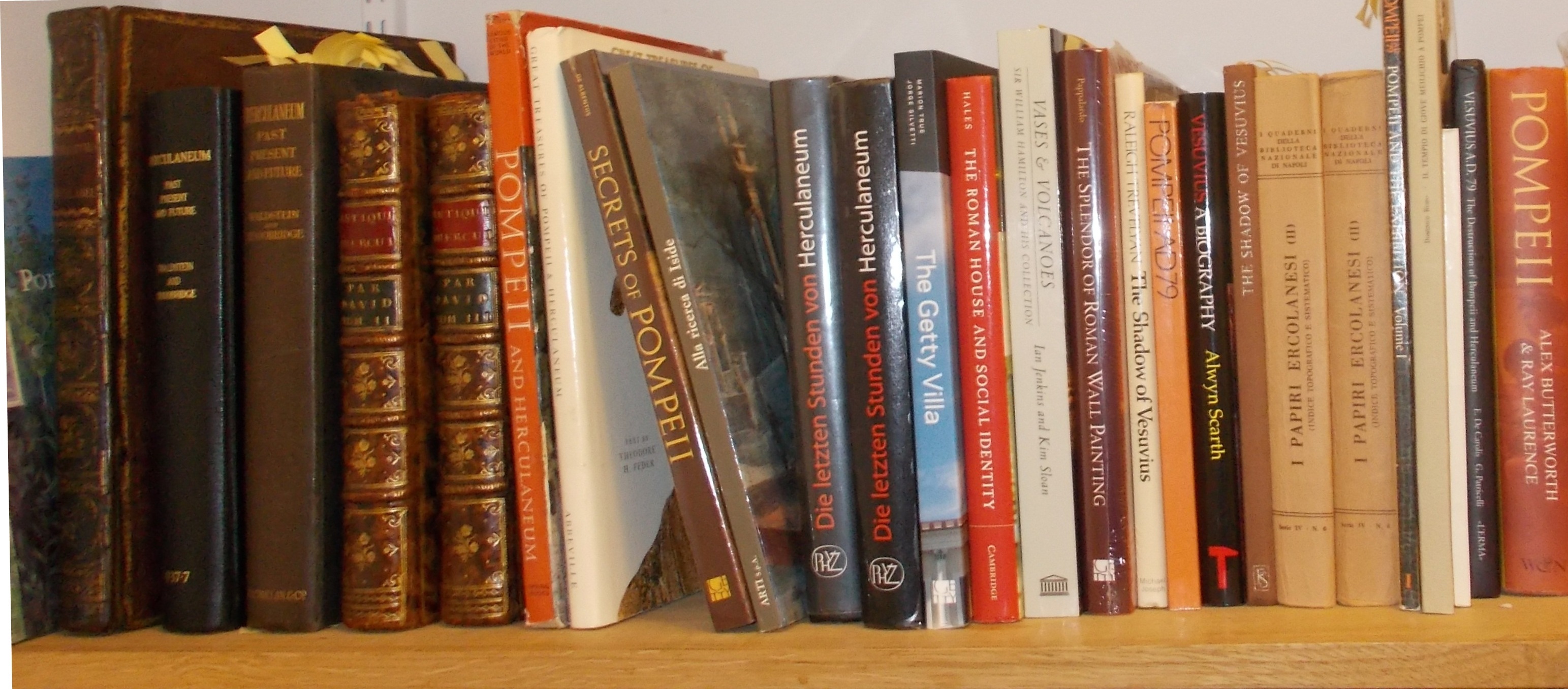 photocopies)
* Manuscripts, transcripts, reports, notes, diaries, letters
* Plans, maps, drawings, posters
* Photographs, videos, postcards, tourist memorabilia
* Equipment and conservation materials
For further information about contributing materials, please contact: The  Herculaneum Society, The Ioannou Centre for Classical and Byzantine Studies, 66 St Giles, Oxford, herculaneum@classics.ox.ac.uk (in the UK and Europe).
All donations are gratefully acknowledged. Valuations, loans, and collection or transportation of materials may be made by arrangement. Materials may also be placed on long- or short-term loan for curating, study, or imaging.